Below are some of my recent projects.
NewsCloud
An app that creates Word cloud comparisons of news headlines and summaries vs Twitter.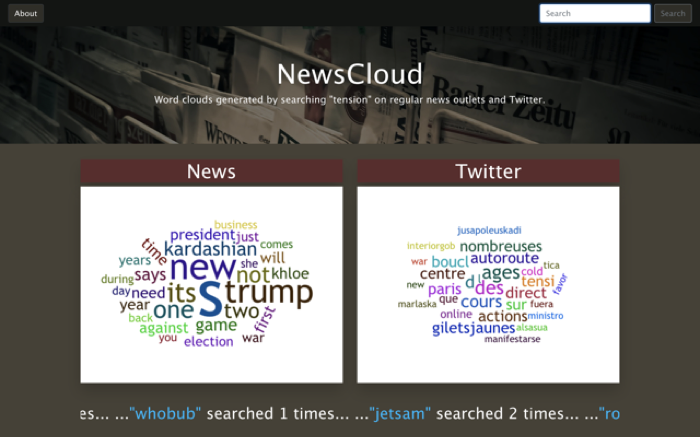 DeepestDiscounts.net
A discount site that compares the MSRP of products with their current Walmart price.
Perroquet's Deep Listening Service
A chatbot that can also use speech recognition when on Google Chrome (Desktop).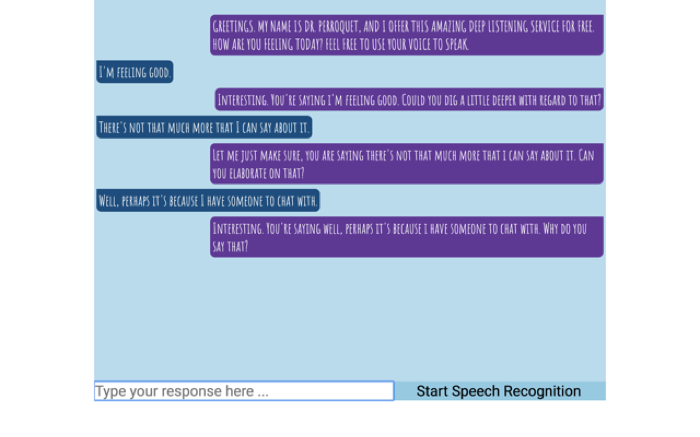 Mock Public Employee API
A mock employee list API.
Tic Tac Toe
A Tic Tac Toe game - either two player or single player. The single player uses a minimax algorithm and is, well, unbeatable. If you don't believe me, give it a try!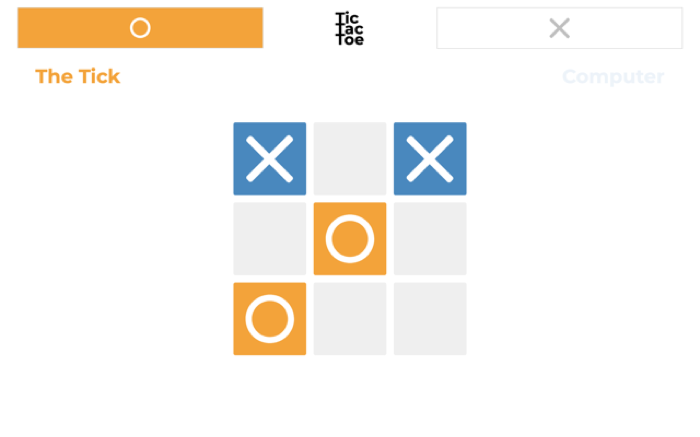 Survey Form
An example survey form.
Product Landing Page
An example product landing page for a sustainable products company.
Old React Portfolio
An older version of my portfolio, mainly written to experiment with React.